01/03/2023 04:22 AM
Bellbrook will have two school resource officers for 2023-2024 school year
Bellbrook Sugarcreek schools will have two school resource officers for the 2023-2024 school year, part of the district's multi-layered approach to stopping school shootings.
02/02/2023 11:04 PM
Storm warning: Monroe unleashes full fury on Carlisle
Monroe showed it had the juice to douse Carlisle in a points barrage during a 50-8 win in an Ohio girls basketball matchup.
02/02/2023 11:03 PM
Bellbrook outclasses Waynesville
Playing with a winning hand, Bellbrook trumped Waynesville 52-40 for an Ohio girls basketball victory on February 2.
01/31/2023 12:00 AM
PATRICK, Francis
KEANE, Francis PatrickAge 92, longtime resident of Centerville, Ohio, ascended to God's Kingdom of Heaven on January 13, 2023. Frank was born to Patrick and Teresa Keane, on Long Island City, New York, on April 21, 1930. A first-generation American, born to parents who immigrated from County Mayo, Ireland, Frank graduated early from high school and worked a variety of jobs before enlisting in the U.S. Air Force. Frank served in the Korean War at K-14 Kimpo Air Base, Korea, as an air traffic controller. Afterward, Frank was assigned to Wright-Patterson AFB where he would complete his military commitment in air traffic control; and, acquire his bachelor's degree in education from the University of Dayton. Simultaneously, he met his beautiful bride, Helen Angela (Wonka), "the most wonderful girl in the world." In his four decades of secondary education, Frank spent the majority of his career at Belmont H.S. as a teacher of Civics and Social Studies. But, he touched lives teaching and counseling at many other Dayton Public School locations, including Colonel White, Roosevelt and Meadowdale High Schools, and, in the early years, worked at Central State and Wilberforce Universities. While at Belmont H.S., Frank earned his Master of Science in Education from Wright State University, enabling him to become a senior class counselor, where he advocated on behalf of, and for, his students' futures. Frank loved his profession and its people, always saying that he never had a bad day at work. He said the same of his decades-long reign as a summer school teacher and principal. Frank enjoyed traveling with Helen and the kids, working in the yard, going to soccer games and cross country meets, decorating for the holidays, being with friends and extended family, watching The Weather Channel and the news, and reading anything about history. But, he was happiest just being with and around Helen and their children. A man of steadfast Roman Catholic faith, Frank is survived by his beloved bride of nearly 66 years, Helen; daughter Carole (Bryan) Funke, of Sumter, SC; son Patrick (Massae), of Melbourne, FL; son Vincent, of Spring Valley; daughter Kathleen (Capt. Robert I., USAF, deceased) Lopez, of Bellbrook; as well as grandson Andrew Cohen; grandson Lt. Alex (Kaitlyn) Funke, USN; granddaughter Erika (Michael) Dunlap; granddaughter Elena Keane; great-granddaughter Dylan Dunlap; and, many nieces and nephews. In addition to his parents, Frank is preceded in death by his older sister, Sister Mary T. Keane, O.P.; Monsignor Vincent A. Keane; and, Joseph M. (Marieanne, living) Keane. Visitation at 10:00 a.m., Friday, February 10, 2023, followed by memorial mass at 11:00 a.m., St. Mary Church, 310 Allen St., Dayton, 45410. Body donation to Wright State University Boonshoft School of Medicine. Eternal rest grant unto him, O Lord.
01/23/2023 05:13 PM
Basketball, swimming, wrestling weekend recaps - Fairborn Daily Herald
ResultsHigh SchoolsSaturdayBoys basketballBeavercreek 80, Thurgood Marshall 53Liam Gluck led the way with 21 points for Beavercreek and had seven rebounds
01/30/2023 10:40 AM
Central Ohio high school sports scores/schedules: Jan. 30-Feb. 5
Central Ohio high school sports scores/schedules: Jan. 30-Feb. 5
01/24/2023 11:01 PM
Franklin comes up short in matchup with Bellbrook
Bellbrook called "game" in the waning moments of a 79-66 defeat of Franklin in Ohio boys basketball on January 24.
01/01/2023 04:00 AM
Bellbrook community center gives helps those who might be struggling invisibly
The Bellbrook Sugarcreek Community Support Center provides everything from food, hygiene products, diapers, household items, clothes and other social services to . A "birthday wishes" program created by executive director Kelsey Hurlburt allows clients in need to sign up their child to receive a gift purchased by a community member and a cupcake from a local bakery
02/01/2023 11:03 PM
Franklin triggers avalanche over Germantown Valley View
Franklin controlled the action to earn an impressive 70-45 win against Germantown Valley View in an Ohio boys basketball matchup on February 1.
02/01/2023 12:58 PM
Ohio school officials discuss circumventing potential CRT ban in undercover video
School district officials in the Dayton area can be heard describing on undercover video how they would bypass a possible ban on teaching critical race theory.
02/01/2023 04:30 PM
Bellbrook school board discusses political video in hastily called meeting
Bellbrook school board discussed a conservative group's video featuring Bellbrook school officials on Tuesday night during a four-hour, tense school board meeting.
02/01/2023 01:27 PM
Political group's video on race, gender issues in nearby schools triggers debate
Kettering City Schools and Bellbrook-Sugarcreek School District were featured in a video from conservative media group Accuracy In Media.
02/01/2023 07:01 AM
High School teams go red for American Heart Month
DAYTON, Ohio (WKEF) -- Februaryis AmericanHeartMonth.To help raise awareness of the need for heart health screenings,Kettering Health's Sports Medicine an
02/01/2023 01:26 AM
Girls basketball: Alter begins quest for second straight state title in loaded region
The Alter girls basketball team begins Division II tournament play on Feb. 8 at Tecumseh High School as the only Miami Valley team trying to win a second straight state title. Their most difficult obstacle might be winning the region.
01/31/2023 09:30 AM
MaxPreps Ohio High School Athlete of the Week Award: Vote Now - MaxPreps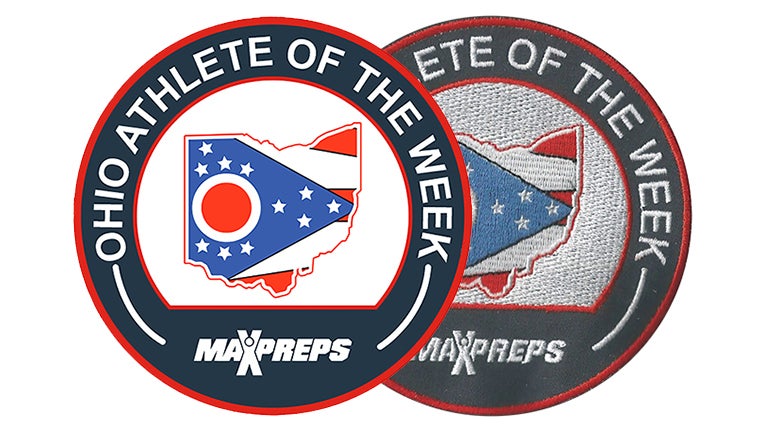 MaxPreps News - Who turned in Ohio's top prep performances? You vote, you decide.