03/23/2023 08:00 PM
Arnetta McQueen Obituary (1948 - 2023) - Legacy Remembers
View Arnetta Kay McQueen's obituary, send flowers and sign the guestbook.
03/24/2023 12:01 AM
McKitrick leads seven Greene County players on All-Ohio boys basketball teams - Fairborn Daily Herald
XENIA — Seven boys basketball players from Greene County schools made the All-Ohio teams, as unveiled by the Ohio Prep Sportswriters Association on Wednesday and Thursday.
03/23/2023 09:55 PM
New Dayton facility hopes to change addiction treatment
"When I got sober, this wasn't available," DeCoach Recovery Centre Chief Marketing Officer Aaron Laine said.
03/21/2023 10:08 AM
Dayton 911 caller: 'My nephew was just shot'
A woman said her nephew was shot in the area of Mumma Avenue and North Main Street in Dayton
01/11/2023 09:46 AM
Why have you been hearing so much about Sheetz in the Dayton region?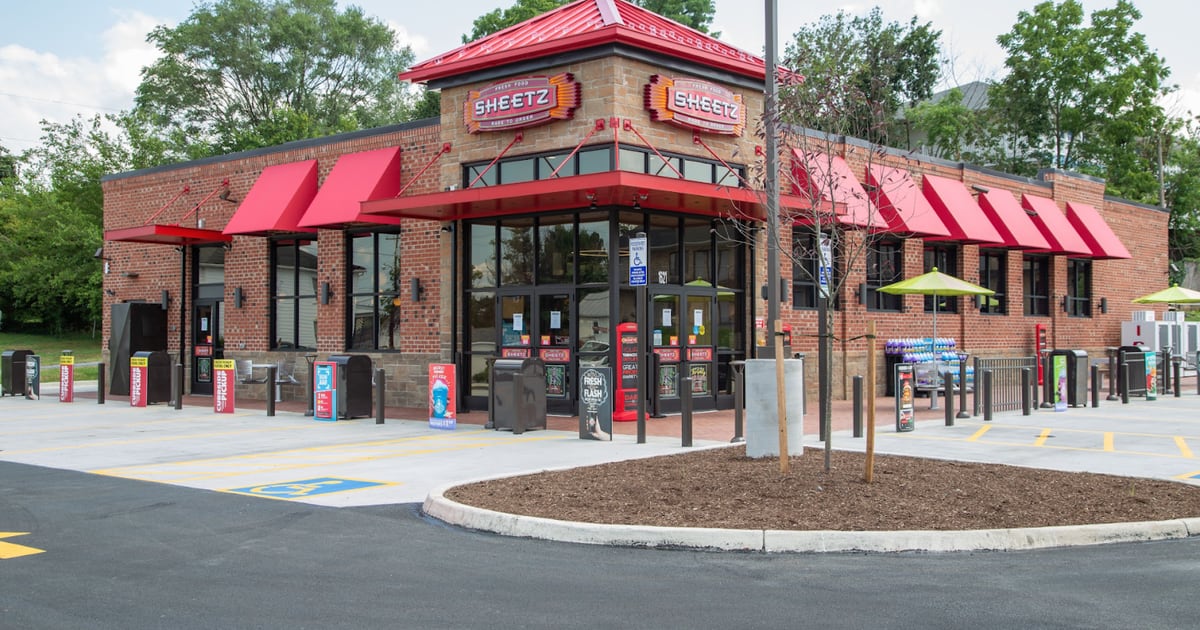 Sheetz, a major gas station, convenience store and restaurant chain, has been in the news quite a bit lately.
02/14/2023 07:00 PM
Allen Campbell Obituary (1942 - 2023) - Legacy Remembers
View Allen Hayward Campbell's obituary, send flowers and sign the guestbook.
12/03/2021 03:41 PM
$26.5M project to clean up 'forever chemicals' at Wright-Patterson
Wright-Patterson believes work could address possible threats to public water sources
03/23/2023 04:35 PM
Family holds celebration of life for son who died of SUDEP
"No doctor, no one ever warned us about this. We didn't really know it existed," says Shelby Peters, Trent's dad. "He had the worst seizures when he had seizures. He d…
03/23/2023 07:36 AM
Fairborn transgender woman awaits judge's ruling in public indecency case
A Fairborn transgender woman awaits a judge's ruling in her case.
03/23/2023 12:57 AM
Old Fort EVP receives governor's reappointment - Fairborn Daily Herald
TIFFIN — The Old Fort Banking Company recently announced that Executive Vice President Mark B. Malone has received the governor's reappointment to the State of Ohio's Banking Commission.
03/23/2023 08:45 AM
Amentum receives $4.6B from US Air Force to deliver modernised supply chain
Amentum has been selected for a $4.6 billion single-award, indefinite-delivery/indefinite-quantity contract by the US Air Force Security Assistance and Cooperation Directorate to provide commercial buying solutions for Foreign Military Sales (FMS) customers.
03/23/2023 07:00 AM
10 great things to do in Dayton this weekend
Notable arts and entertainment events in Dayton March 24-26.
03/23/2023 03:09 AM
Fairborn School District first to receive Narcan from Greene Co. Public Health
Naloxone, commonly known as Narcan, is a medication capable of reversing an overdose resulting from the use of opioid drugs like heroin, fentanyl, and prescription painkillers, according to Greene County Public Health.
03/18/2023 08:00 PM
Barbara McArthur Obituary (2023) - New Carlisle, OH - Dayton Daily News
View Barbara McArthur's obituary, send flowers and sign the guestbook.
03/22/2023 11:41 AM
Fairborn City Schools are first district in the Miami Valley to receive Narcan
FAIRBORN, Ohio (WKEF) -- In order to convince the district to provide Naloxone (Narcan) to all Fairborn schools, Melody Kingsley, a health educator and coordin